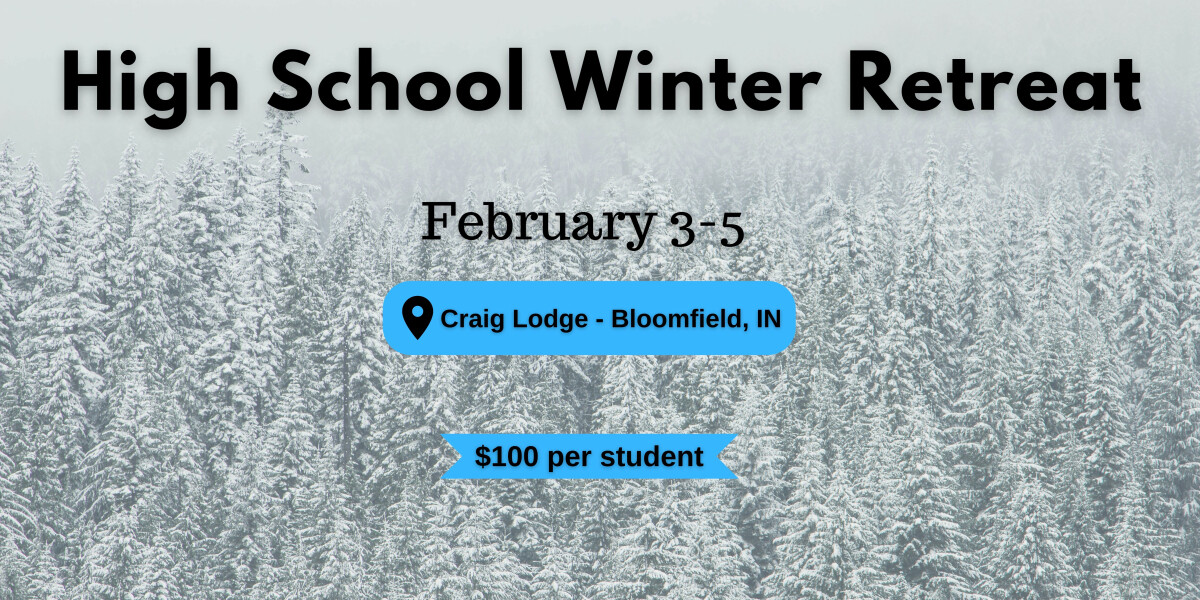 Friday, February 03, 2023, 5:00 PM - Sunday, February 05, 2023, 9:30 AM
This event is open to all 9th-12th grade students. We will be staying the weekend at Craig Lodge in Bloomfield, IN. We will enjoy times of worship, teaching, small groups, games, activities, and a whole lot of fall fun. Cost is $100 per student.
Payment covers transportation, lodging, recreation, and food for this event. We will return to New Hope to attend the high school class at 9:30am and then the 11:00am service on Sunday, February 5.