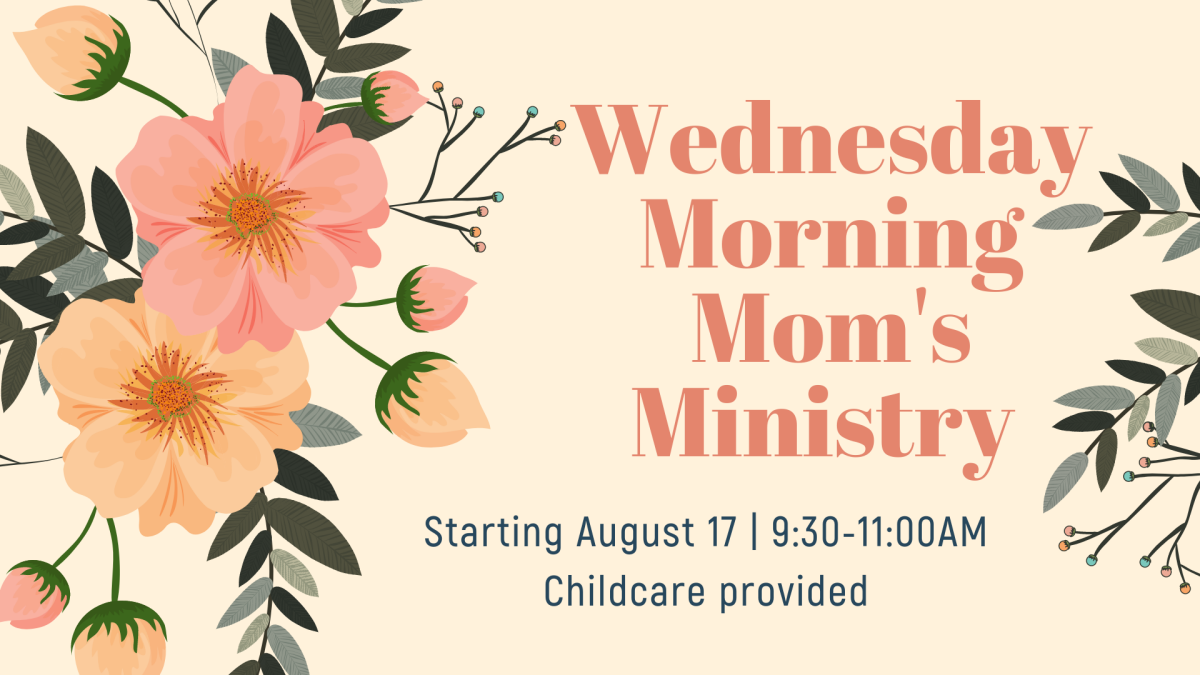 Every Wednesday, from 08/17/2022 to 09/28/2022, 9:00 AM - 11:00 AM
We want to invite moms of all ages to join us for this time of growth and encouragement from 9:30-11:00 on Wednesday mornings. The Fall 2022 Session is 7 weeks long and runs from August 17-September 28. Following the Mom's Ministry 7-week session, we will begin a Bible Study on 1 Corinthians that will take place October 5-November 16. Space is limited for childcare, so please register below and keep us updated if needs change.
Contact Alicia Robinson at with any questions.