Holy Week Schedule & Resources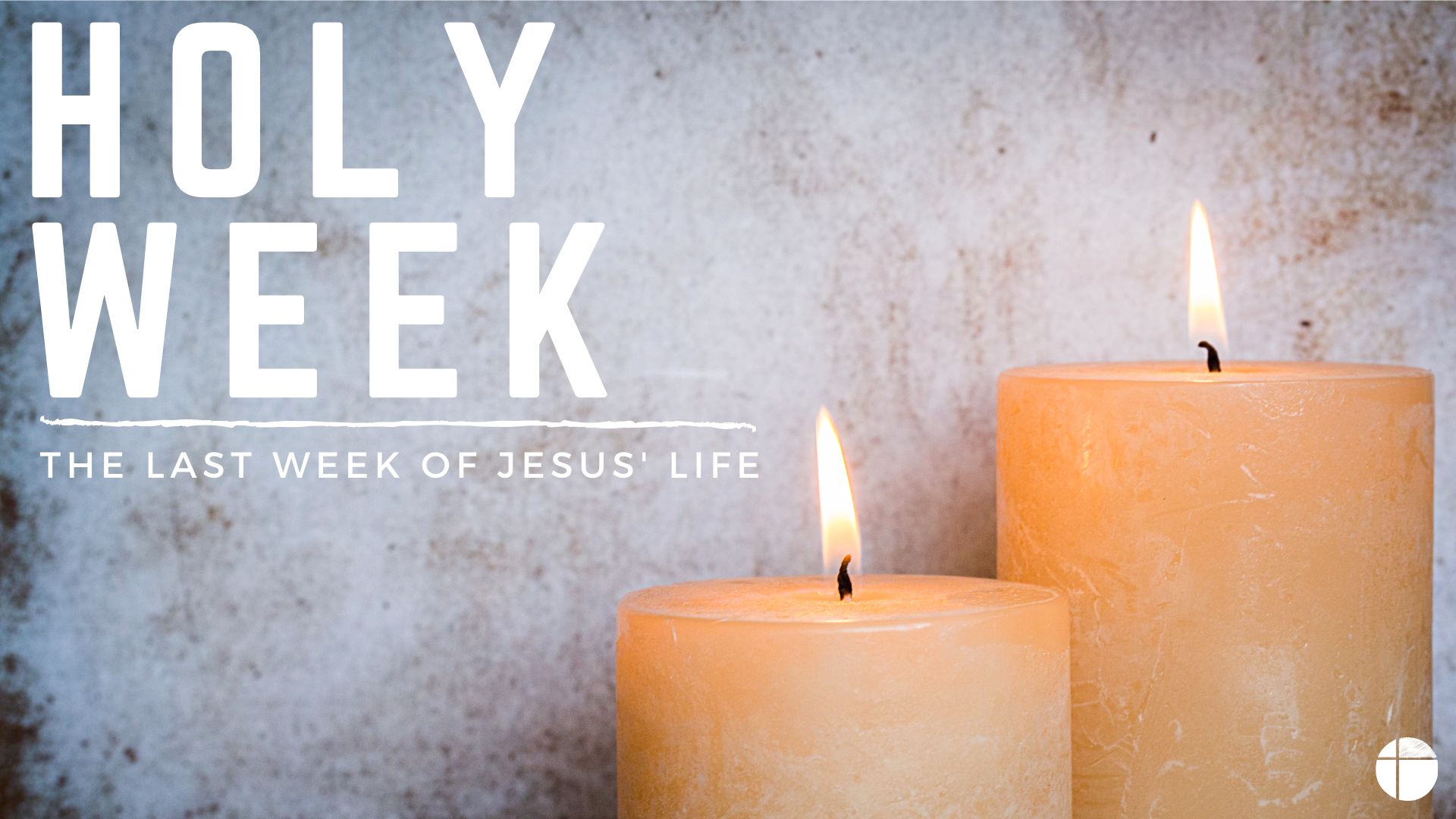 We're so excited to celebrate Holy Week with you at New Hope! Please follow along with us this week as we celebrate our Lord and Savior, Jesus Christ.
Schedule


If you missed last Sunday's service, watch the replay here.



We invite you to make your meal this evening an intentional time with your family and to share communion with those closest to you. Click here for a Communion Meal Guide and Devotion from Ryan and be sure to try out this Communion Bread recipe.



If you missed our Good Friday service, watch the replay here.

The Church for centuries has awoken early before the dawn of Easter morning to proclaim the good news that Jesus rose from the grave! We invite you and your family to join in this tradition and celebration with the saints around the world. Use this Guided Reading to lead your thoughts this morning and join our Easter Sunrise on Facebook at 7am.



Here is a link to our Easter Sunday service if you weren't able to join us.


WHAT ABOUT THE KIDS?
Here is a link to our Sunday Morning Service page, including all kid's videos, questions, and activity pages. Below are some resources you can use this week to celebrate Easter with your children.
"When is Holy Week?" FAQ page for kids - explains what happens each day and where to find it in the Bible.
Stained Glass Cross Craft - these make beautiful window decorations and display the true meaning of Easter.
Resurrection Rolls recipe - a fun object lesson to tell the story of Easter while you bake.
Creating your own Resurrection Eggs

Supplies:
12 plastic eggs
an egg carton
a small leaf to represent a palm branch at Jesus' triumphal entry
3 quarters to represent the 30 pieces of silver that Judas Iscariot received
a thimble to represent a cup at the Last Supper
a tiny piece of paper rolled into a scroll to represent Jesus' prayer in the garden
a piece of leather or thick fabric to represent the soldier's whipping Jesus
a tiny crown made from grass or a flower stem to represent the crown of thorns
2 nails to represent the nails and the cross
a die to represent the soldier's casting lots for Jesus' clothes
a toothpick with one end broken off to represent the spear piercing Jesus' side
a piece of cheesecloth or thin fabric to represent Joseph wrapping Jesus in clean linen cloth
a rock to represent the stone rolled in front of the tomb
Cards for telling the Easter Story with each Easter egg opened:

We encourage you to follow this Bible Reading Plan with us this week.



"Bill Wolf's Easter: Stories & Songs" – A Live Recording
Last year we were lucky enough to host this incredible concert. Because of the quarantine, we are unable to host them again this year, but we have a Live Recording from Owensboro Christian Church. This concert combines brilliant folk-style musicianship with introspective, thoughtful storytelling to present an intimate look at the humanity and divinity of Jesus Christ during the week of the crucifixion. With guitars, piano, banjo, mandolin, hammered dulcimer, penny whistle, fiddle, and even an accordion, Easter: Stores & Songs not only brilliantly tells the story of Jesus during Passion Week, but also hearkens back to the humility of His birth and peers forward to the glory of His Kingdom.
Link: https://livestream.com/accounts/11799598/events/3749239/videos/172290544
FAQs
What is Holy Week?
Holy Week is the week before Easter, a period which includes Palm Sunday, Maundy Thursday, and Good Friday. At New Hope we choose to celebrate this week in a laid back manner. We see this week not as an obligation but as an opportunity. We use these special days as a way of reflection on the sacrifice of Jesus.
What is Maundy Thursday?
Maundy Thursday is the day before Good Friday. The term "Maundy" is derived from the Latin word mandatum (commandment). The term refers to the commandment given by Jesus at the Last Supper: "A new commandment I give to you, that you love one another: just as I have loved you, you also are to love one another." (John 13:34)
We usually celebrate this with a church meal. A time to sit and be together. A time to rejoice and reflect. This year, we will send resources for you to celebrate this special time together with your family.
What is Good Friday?
Good Friday is a day where Christians around the world pause to reflect on the significance of Jesus' suffering and death. We remember that Jesus took the wrath that was intended for us.
As one writer put it, "No suffering has ever been so unfitting. No human has ever been so unjustly treated, because no other human has ever been so worthy. No one else has ever lived without sin. No other human has ever been God himself. No horror surpasses what transpired on a hill outside Jerusalem almost two millennia ago."
We call it good because all of this suffering was for us. It was so we could be saved from the wrath that we deserved.
Why do we celebrate Easter?
Resurrection Sunday is the single greatest event in human history. It is the event that gives meaning and purpose to our lives because the resurrection means we are no longer defined by and guilty of our sins.
Jesus bought our sins with His blood on the cross and defeated death when He resurrected. To put it practically "one thing you could say of Easter is that every day, the promises of God that help me every minute of my life are secured by the resurrection of Jesus Christ, because the resurrection vindicates the cross when those promises were bought for me."
We celebrate Easter because there is nothing in life that is worth celebrating more.