Every Day Generosity
God has generously given to us in so many ways, and because of this we respond by generously giving our time, service, talents, and treasures for his kingdom. Whether you are serving on one of our Ministry Teams, donating goods to one of our Ministry Partners, serving on the Worship Team, devoting time to our students and children, or dropping dollars into the offering tray, each and every act of generosity matters.
How do I give?
For your convenience, we have provided several different ways for you to give.
You may also give by dropping your cash or check into the offering tray as it is passed at each service or via the Church app.
Where's Your Gift Going?
Download our app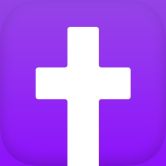 Register for events, view past sermons, submit prayer requests, and manage your giving.