Upward Soccer
The Upward Soccer season at New Hope runs from July 21 - October 3 for ages 4 years - 5th grade.
REGISTRATION FOR THIS YEAR'S SEASON IS NOW CLOSED.
Upward Soccer is a Youth Soccer League designed to not only teach your children about soccer and develop their skills, but to play with a purpose. Throughout the course of the season children will experience a committed community whose goal is to help them understand how God and His Word, the Bible, are interwoven in everything we do, including sports.
Practices will begin Tuesday, July 21 and continue each Tuesday from 6:30PM to 7:30PM. Games will begin Saturday, August 1, and the start times will be at 9:00AM and 10:15AM. See below for this year's season schedule, as there are a few exceptions to these times.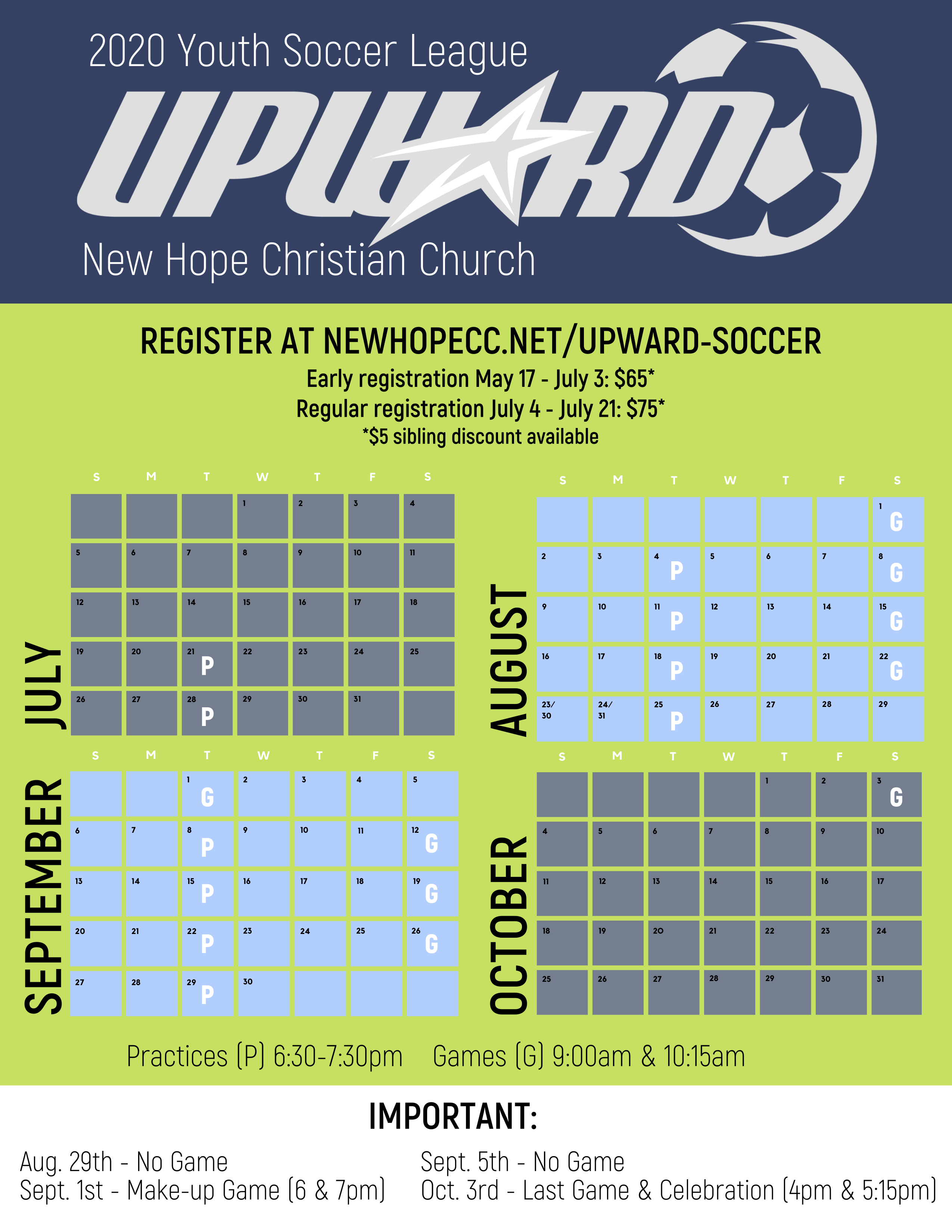 COACHES NEEDED
We cannot run this league without our amazing volunteer coaches. Please consider signing up! Each coach will be asked to complete a background check with New Hope Christian Church and watch a training video. No experience required!
SIGN UP TO VOLUNTEER (COACH, REFEREE)
CHILD REGISTRATION
*REGISTRATION IS NOW CLOSED FOR THIS YEAR.*
The registration fee covers a reversible jersey and socks for each child. Shin guards are an additional item that are required for each child. Cleats are recommended but not required.
For more information or questions please contact NHCC via email at or call the church office at 317-769-3647.