Men's Ministry


Our desire in having a Men's Ministry is to help every man at New Hope become the man God has called you to be. We want every man at New Hope to encounter Jesus in a fresh way, be challenged to include Him in all of life, and lead the next generation to be disciple makers. Through challenging, equipping, and empowering the men of our church to lead, we desire to see healthy marriages, and thriving families.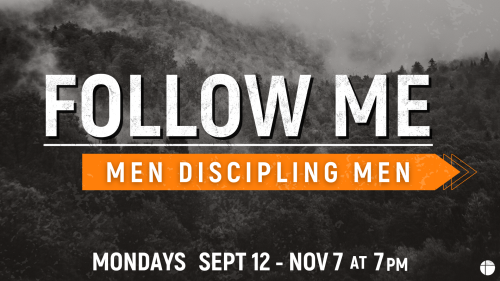 When Jesus said, "Follow me" he wasn't inviting His disciples to a church, to another Bible study, or to join a weekly small group,. Jesus was inviting them to a completely new way to live. Many of us have been in church a long time, but that knowledge hasn't always transformed how we live day to day. There seems to be a disconnect between believing in Jesus and actually following Him.
Join us on Monday nights at 7:00PM if you're ready to be discipled, encouraged, equipped, and held accountable to take steps of action in your faith to fight against sin and to live more like Jesus. Click the link below to learn more and sign up to participate: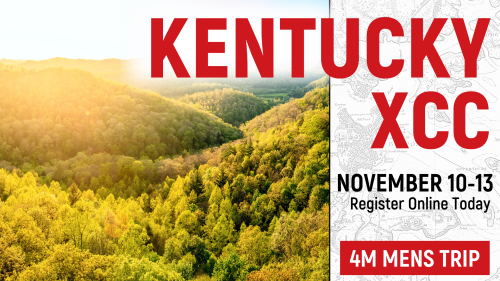 Are you ready for an amazing adventure amidst the rugged hills of the Red River Gorge in the Appalachian Mountains of KY? This intricate canyon system features an abundance of high sandstone cliffs, waterfalls and natural bridges. Get away with other men for the ultimate test of character in the wilderness where black bears roam and eagles soar. Thousands of men before you have taken this challenge and survived the life changing experience of an Xtreme Character Challenge!
For 72 hours, you will be placed on a New Hope team of eight to ten men to hike and camp in the Gorge. Along the way you will hear great spiritual lessons to help you examine your life and your purpose as a man, a father, and follower of Jesus. Some say the mountains become a mirror to the soul. You will hike many miles, but ultimately it is the 18 inches between your head and your heart that truly matters.
Take the challenge to get away from your day to day routine with other Christian men. It may be exactly what you need.
Questions?
Contact Ben Faust at